Hey guys! I'm Gill from GillianEtc.com and today I'm gonna do a guest post on autumn makeup, specifically berry lips!
So berry lips are always a big trend in autumn, but more so this year. With Gothic influences on the runways to Cheryl Cole sporting some deep reds and purples, it seems that everyone is loving a deep berry lipstick for 2012. So how can you recreate this? Well, I've tried to put together a handy 'how to' guide!
ON A BUDGET
image from drugstore.com
Berry lips are all about the matte finish, so if you're on a budget, my pick is a very daring one, from the Kate Moss/Rimmel Lasting Finish range. It's shade number 04, a deep purple that is quite difficult to pull off by itself, but if you've got the skin tone for it, or if you layer a lipgloss (I use an old MAC Lipglass) on top, it can look stunning. If the colour of this lipstick scares you, there's always the lighter shades in the newest shades of this lipstick - each is a berry colour suitable for autumn, and they're a lot more subtle than this!
SPEND A LITTLE (MORE), LIVE A LOT
image from maccosmetics.co.uk
If you're looking at spending a little bit more on your lips, I'm of the opinion that you can't go wrong with MAC. For this category, I've chosen quite a tricky lipstick, as it is from a collection, so it's limited, but if you can get your hands on it, you should because it's a stunning colour!
The shade I've chosen is from the Marilyn collection, and it's called Deeply Adored. As the name suggests, it's a really deep, almost burgundy red, and it's the darkest lipstick in the new Marilyn range, but that doesn't make it difficult to pull off - actually, quite the opposite. This is a shade that will suit all skin tones, and I find it's particularly striking when worn with minimal makeup on the rest of your face (no smokey eyes here ladies!)
BIG SPENDER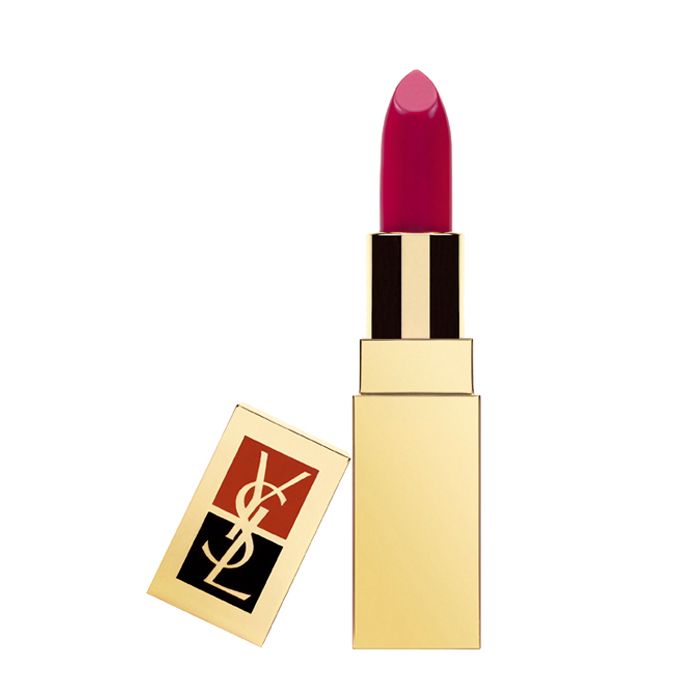 image from johnlewis.com
If money is no object, have a look at this
Yves Saint Laurent Rouge Pur Lipstick in Sweet Dark Purple (which isn't the colour shown in the image, as I don't own it and can't afford it haha!) Unlike the name suggests, Sweet Dark Purple is actually quite a neutral colour, and a good stepping stone into the world of berry lips. It's still very pink, although it is much deeper than normal, and although I havne't tried this lipstick, I'm sure that it's a very good product given it's price tag!
What do you guys think of berry lips, is it a trend you'd dare to try?
Gill
Pin It